My name is Bilal, and I've been working as a mobile application developer within the R&D application development department for Qowisio since April 2016.
Tell us about your role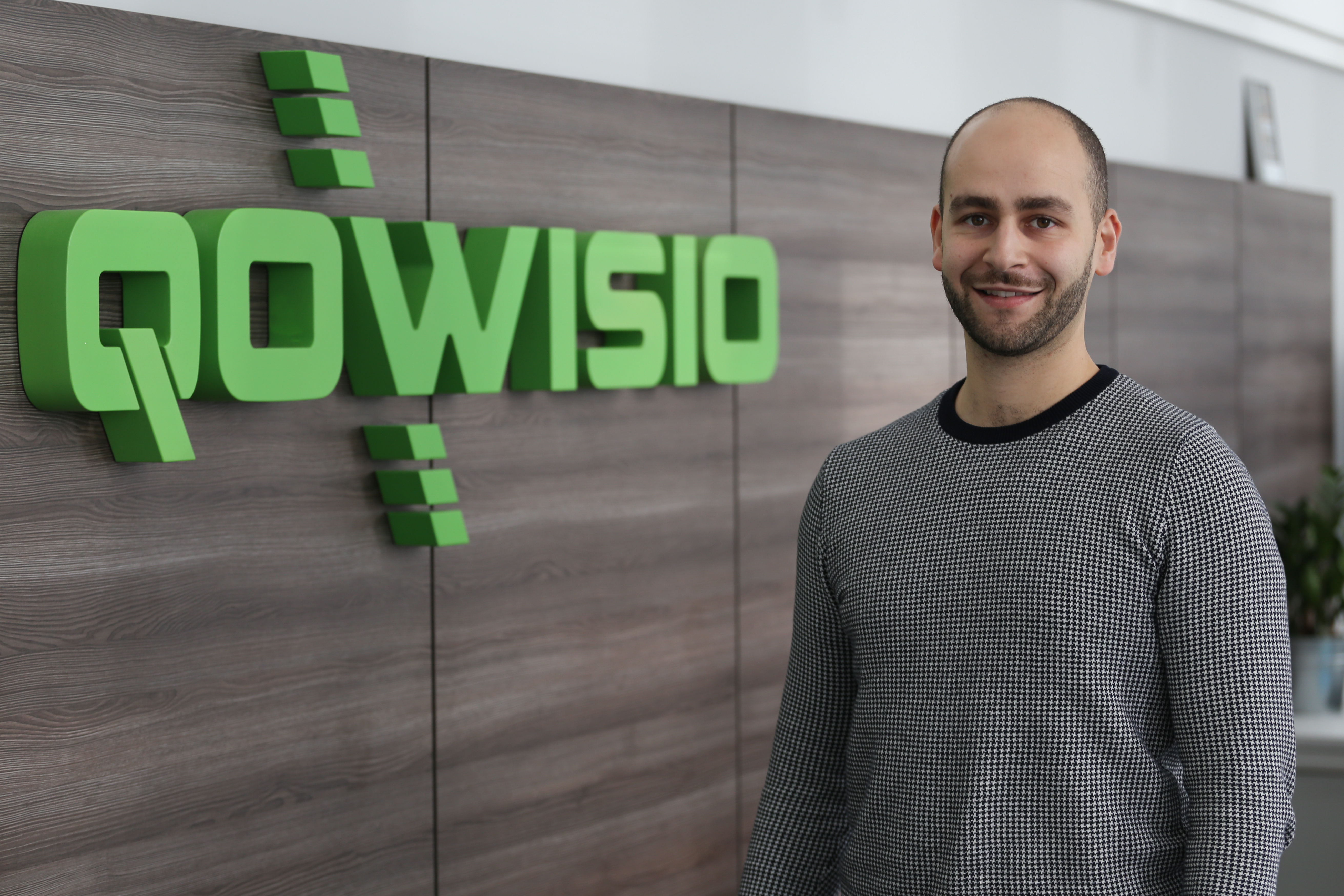 Along with the rest of my colleagues in the application department, I work on developing applications that compliment the three parts of the full package that Qowisio offers: object, connectivity and data. Our aim is to create a service with high added value using data reported by connected objects. Aside from viewing this data, we offer analysis tools, alert systems, the management of interventions, etc.
We also offer applications that help our clients to rapidly deploy a simple and complete IoT solution at an affordable price: the Qowisio framework. Within this framework I essentially work on the OpenIoT mobile application, which is available on iOS and Android. It allows the owners of connected objects to easily and quickly create their own mobile application without having any skills in mobile development and without needing to worry about deployment in stores. I work on improving this application, adding new features to it and making it more ergonomic and easier to use.
What are your main challenges?
My main challenge is to be creative, innovative and effective while remaining reactive. At Qowisio we are committed to providing a complete product package within three months. To best meet client expectations while complying with tight deadlines, we remain very agile in how we organize our developments. We always use a very user-centered approach. We put ourselves in their shoes to define features, then we break the developments down into several iterative cycles that we test with target users using intermediate versions. This means that if required we can iron out any issues in good time and avoid missing deadlines.
This system for reacting quickly is tailored individually to each project, by organizing our applications around a modular design based on software bricks that can be re-used. This allows us to save time during development and work faster.
Your motto? your passion?
Beyond technology just for the sake of it, my passion is using technology to meet needs, to solve problems, and to find innovative and efficient solutions. Since each project is different, you need to constantly challenge yourself, search for new working methods, new tools, to re-learn things, and it's this process of continual learning that motivates me.
---
Discover all our interviews