The World Electronics Forum (WEF), the world's leading decision-maker for electronics, will be held in Angers next October

Angers will host next October the global meeting of decision makers of electronics. This forum will bring together all the representatives of the electronics industry from around the world and the leaders of the big companies of the sector. During the WEF, nearly 200 actors will exchange together and make decisive agreements.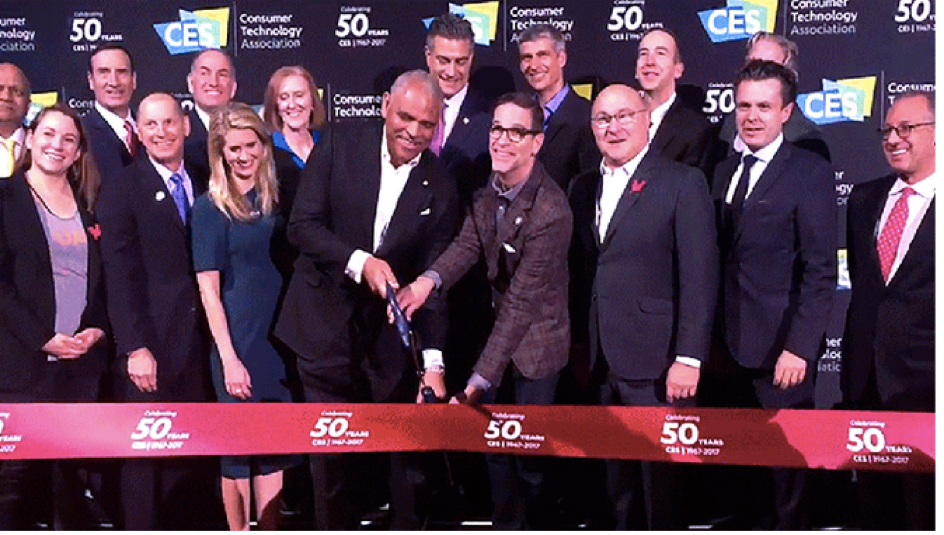 Last january to the CES in Las Vegas, Christophe Béchu, mayor of Angers (2nd right) announced the arrival of the WEF in Angers !
With the coming of the WEF, it is a real challenge for Angers and its region, which reaffirms its vocation of electronics and confirms once again its ambition to be a major player in the electronics sector. This event will highlight all the talents on the territory and will undoubtedly be a springboard of opportunities to develop business and participate in the influence of the Angevin region.
Emergence of a Connected Week

In parallel to this forum, which will last 3 days (from 25 to 27 October), another event – called the Connected Week – will be held to highlight all the know-how and actors of the territory in the field of the Internet Objects (IoT) and digital in the broad sense. The Connected Week will run from October 21-28 and will be open to students, general public and professionals. To close the week, a media forum will be organized with the aim of exchanging and reflecting on issues related to digital, electronics and industry 4.0
More details about the event