Qowisio embodies a new generation of narrowband operators offering an innovative and disruptive model that is revolutionizing the IOT.

Qowisio acts along the entire value chain of connected objects with multi-competencies that combine hardware, software and telecom.
Qowisio thus positions itself as a designer, operator and integrator.
Qowisio proposes an economic disruptive model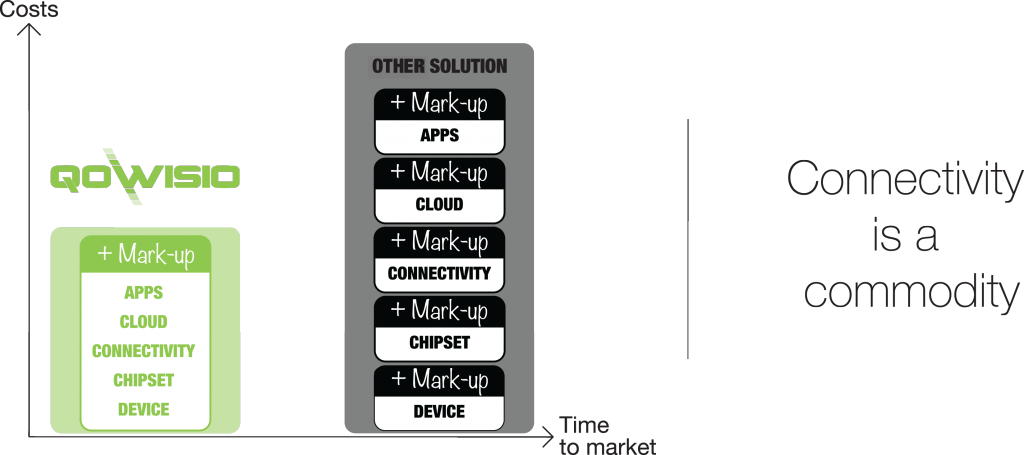 By integrating all of these skills, Qowisio does not charge an additional margin between each specificity.
At Qowisio, connectivity is a commodity, and making it accessible to as many people as possible is essential.
---
What you should remember
Qowisio is a narrowband network operator for small and medium-sized businesses. It proposes national coverage, based on the deployment of its own bi-modal UNB/LoRa network.
The Qowisio LPWA network allows you to send very low volumes of data several times per day at a very low cost.
Qowisio asserts its unique position on the IOT market through its multi-competencies along the entire value chain of the connected object, with an innovative economic model. With a strong culture of electronics, Qowisio intervenes on the hardware and software of connected objects, while proposing/including connectivity.
For Qowisio, added value lies in the object. Thanks to an end-to-end approach toward projects, Qowisio is a new generation operator that radically simplifies the development of IoT solutions.